No jewelry wardrobe is complete without a watch or two (or more).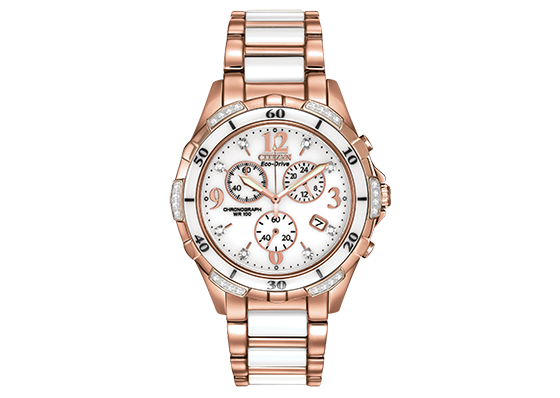 With everything telling you the time now — smartphones, tablets and appliances — watches are worn for much more than utility. Women are especially embracing timepieces to suit their individual style. You're going to want one for every mood and occasion.
Go big
Along with boyfriend jeans and cardis, watches with big faces and chunky straps or bracelets are on-trend. Because men's watches have gotten bigger over the last decade, simply buying a men's watch can overwhelm women's smaller wrists. As a result, watchmakers have delivered sport and dive watches with metal, leather or rubber bracelets that still have heft, but better proportion for women. That being said, don't hesitate to try on any watch you may like, even if it's labeled as a men's watch. If it looks great and you love it, who cares?
How to wear it.
If your watch has a big metal bracelet:
Try wearing it loose, so it hangs a bit like a bangle. Don't add any other bracelets.
Wear it tighter, and layer and stack bracelets on the same arm.
Play with expectations by choosing a big watch in rose gold tone.
Look for a ceramic watch with metal or diamond accents.
Look for classics
A sport watch can go almost anywhere, but why let it have all the fun? An elegant rectangular face in a yellow gold tone with a luxurious tan, brown or black leather band will never go out of style. Smaller watches with streamlined metal bracelets can go from the boardroom to happy hour without missing a fashion beat.
How to wear it.
Play with textures and mods:
Small metal watches worn close to the wrist look fresh with a stack of bangles, bolos or leather bracelets.
Classically styled watches with leather bands look amazing when contrasted with edgier apparel, like a bare sleeveless top and leather trousers or tights.
Small jewel-encrusted watch faces and bracelets are evening ready and a beautiful alternative to other jewelry.
When you don't need them to just tell time anymore, watches become an essential part of your jewelry wardrobe.
Where to find them.
Both Jared the Galleria of Jewelry and Kay Jewelers carry a wide selection of women's watches. You can browse by all brands, or narrow it down by selecting brands such as Movado, Citizen or Bulova.