You'll see it everywhere this year — in apparel, makeup and home design. See how you can be on trend in your jewelry too.
The deep, rich reddish-brown color called Marsala is the color of the year, according to the Pantone Color Institute, an organization that knows a thing or two about color. "Marsala enriches our mind, body and soul, exuding confidence and stability. Marsala is a subtly seductive shade, one that draws us into its embracing warmth," describes Leactrice Eiseman, Executive Director of the Pantone Color Institute.
Marsala's red-brown roots emanate a sophisticated, natural earthiness that easily translates to both women and men's fashion, as well as decor and beauty— which you may have already seen in lipsticks and nail polishes. Fine jewelry, however, is supposed to transcend what's merely this year's model, and as we move into spring, expect to see exciting new product within the gemstone category to represent this trend.
But there's plenty to love about this color and how it will mix and match with jewelry that will only get better — like the Italian wine — this year and for years to come.
Wear it in jewelry
Darker red gemstones are the perfect way to incorporate Marsala into your jewelry wardrobe. Look for rubellite tourmaline, garnet, deep pink tourmaline and ruby. Depending on the metal any of these gems are set in, you can create warm tonal looks or vibrant pops of color.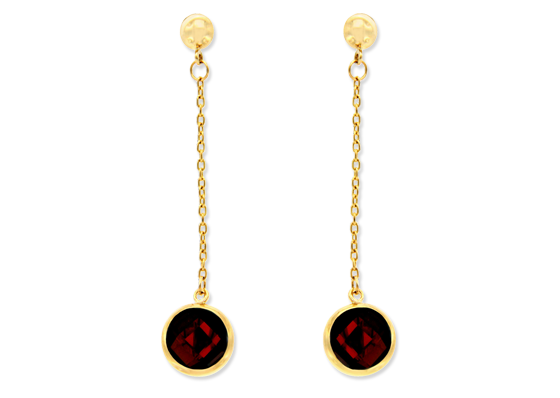 A red gem set in yellow gold looks rich and elegant. Set in white gold or platinum, you've got a contrast that brings to mind dark-red rose petals scattered across bright snow. Pair them with rose gold for a warm, romantic vibe.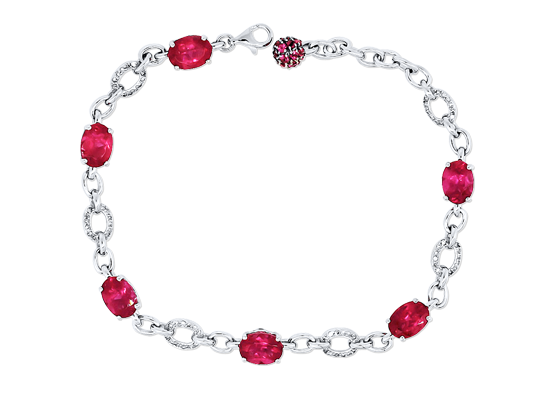 Look for pieces that use different tones of this winey red to create interest. Beads and pendant necklaces are great investments in this color. A bracelet of red gems will add a fashionable accent to neutral work wear. And any red gem looks great accented with a dusting of diamonds.
Also look for leather bracelets and watchbands to incorporate this color in your everyday looks for casual and business wear.
Complement it with jewelry
So you've picked up the perfect wrap dress in Marsala. Or a luscious cashmere sweater. How do you make the most of this color by accenting it with jewelry?
Remember that no one piece of clothing is going to exactly match the Pantone formula. You'll see varying shades — varying from the browner base to more red and plummy tones. Some metals will look better depending on where on this spectrum your new clothing lands.
If your apparel tends toward having more of the brownish tones of this color, go yellow gold or rose gold, either set with gems or just metal. A bold yellow gold cuff is on-trend but is also a perennial statement piece, and the yellow gold will harmonize with the deeper brownish-red.
If you're looking at something that seems to tend a bit more toward the red edge, go white. This would be a great time for a red gemstone ring set in white gold for a color-blocking effect.
Even though it's hailed as the color of the year, this one has staying power. It's a classic color that you won't get tired of. So take a sip of Marsala.