What to look for and what to wear this year.
This year look for industrial influences and chains in apparel and jewelry, new directions for earrings, bracelets you can adjust for the perfect look and fit, natural motifs and horizontal bars and forms in necklaces and bracelets.
Chains of love
Starting on red carpets and runway shows, dresses and tops featuring chain embellishments are filtering down into the stores and sites. If you've got chains on your clothing, opt for something different in your jewelry choices. Think in opposites.
With, say, a black top with shiny white metal chain shoulder straps, contrast the toughness of the chains with something more traditionally feminine and soft. A string of pearls in white, black or other colors can create a compelling contrast. If you want to let the chain straps or neckline stand on their own, pearl drop earrings or metal hoop earrings in a contrasting color will complete your look.
Get a bold large or woven chain or layer smaller chains for trendy additions to your jewelry wardrobe. Ladies, shop the men's selection in necklaces for bigger looks. Mix large and small chains and different lengths. Try mixing a small-link chain in a longer length adorned with a pendant with a shorter chunkier necklace.
Earring directions
Two earring types are dominating the trends this year. Threaders hang loose and languid, while climbers go in the opposite direction — up the ear with defined shapes.
A threader is usually delicate and slim, with equal design attention paid to each side of the earring — and ear. They can be simple fine chains, often with a solid metal arch hanging in the piercing of your ear, or a solid elongated U-shape. You'll find them with geometric designs on either or both ends or with gemstones or diamonds dangling from the end.
A climber sits in the pierced hole and takes the design up to follow the curve of your ear. Look for styles with geometric metal details or those set with gemstones or diamonds.
Adjustable bracelets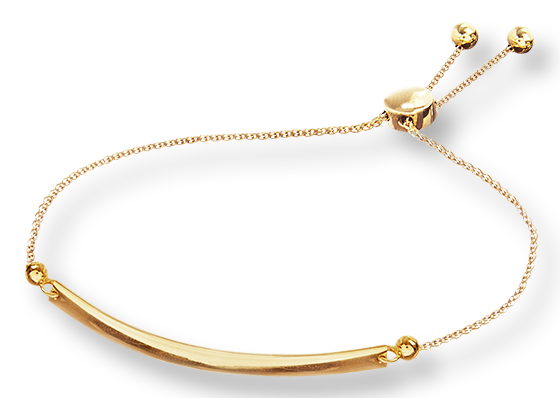 You may find adjustable styles called by other names, like expandable, bolo or lariat. Some are a fixed circular shape, like a bangle, but the diameter expands to slip over your hand and then snugs down on your wrist.
A bolo or lariat is typically made of a small chain with sliding clasp. The ends of the chain then hang free. Bolos and lariats can have a bar or hold beads or charms.
Adjustable bracelets are great for anyone, but are especially useful for folks with large hands but small wrists — if a bangle fits over their hands, it's uncomfortably loose on their wrists. They're also perfect for stacking or layering — a trend that shows no signs of stopping soon.
Long and strong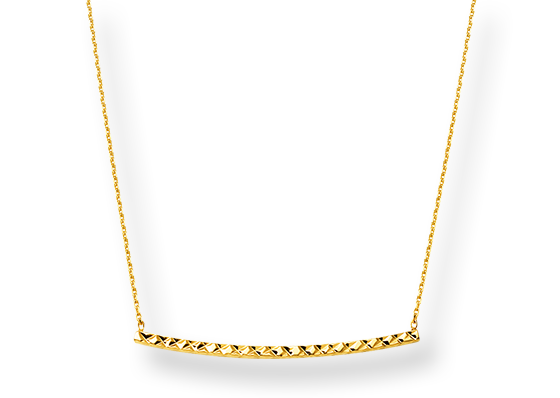 The horizontal jewelry trend — straight or curved bars in necklaces and bracelets — carries over from 2015 and just seems to be getting stronger. But now the bars are also evolving into different shapes and sending messages about love or spirituality — infinity symbols and crosses look fresh and sophisticated when seen sideways.