There's more to it than just a monogram.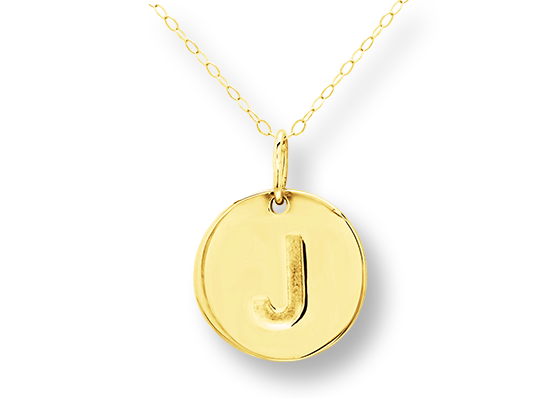 Finding the perfect jewelry gift for someone you love makes you both feel great. You can bump that feeling up a notch if you opt for something that makes your gift unique. You can personalize jewelry and giftware in any number of ways — find one that fits your life and the occasion.
Some occasions to give personalized jewelry include birthdays, Mother's Day and Father's Day, gifts to bridesmaids or groomsmen, or an anniversary.
Write a letter (or more)
Engraving is a time-honored way of making jewelry or giftware personal. Monograms, names or single initials are a great start, but there are other creative options. A phrase, a prayer or the number of a meaningful bible verse can give the wearer spiritual strength or comfort.
Remind them of important dates or the latitude and longitude coordinates of a favorite place or get-away. Nicknames, kids' names or the name of a beloved pet can also make a gift into a treasured keepsake.
Color says so much
Colored gemstones can turn a beautiful piece of jewelry into something that speaks intimately to the wearer. Birthstones are a great place to start. Sure, giving someone their own birthstone is easy, but start thinking about other messages. For example, consider your birthstone paired with theirs, or their kids' birthstones. The gem representing a month in which you met, had your first date or got married can tell a story in a way that's subtle and special.
Mother's Jewelry and Family Jewelry are created to hold birthstones and can be personalized with engraving. Choose from rings, necklaces, charms and bracelets to create a highly personal keepsake celebrating your family.
Charms and pendants
Whether engraved or not, charms and pendants in motifs that represent hobbies, interests or occupations are great ways to show how well you know and love them. Think about a small bone-shaped charm or paw print for a dog lover, a volleyball charm for your favorite spiker or a toucan to remember a favorite vacation.
Boost your gift-giving game by making the jewelry you give even more personal!