It's been apparent in apparel, but you can also colorblock your jewelry by mixing colors of gems and metals.
If you've been reading any fashion magazine, blog or seen award show reports, you've come across the term "colorblocking." It's a graphic approach to mixing colors in clothing — either in the same piece or by blocking, say, a blue top with red pants or skirt. Its roots are in the modern- and pop-art movements of the 1950s and '60s, and it reappeared in the 1980s as a strong look to stand up to the big shoulder pads and hair of that decade.
Not just for clothes
You can colorblock your jewelry, too. Like your clothes, it can happen in one piece or by mixing different pieces.
The first thing to do is think like a designer and get friendly with the color wheel. The color wheel is a basic tool used by all types of designers — graphic, interior, apparel and yes, jewelry.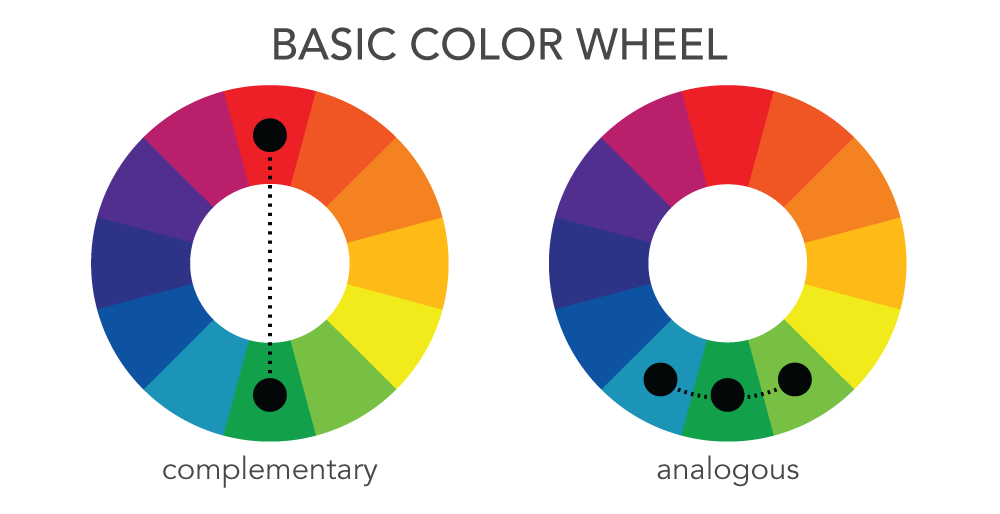 There are complementary colors, which lie at opposite places on the wheel. It's where you get the most contrast and, you may notice, it's where you can pick out color schemes that are synonymous with iconic holiday colors — red and green for the winter holidays like Christmas, or lighter yellows and purples for spring holidays like Easter. These are bold contrasts and make a visual impact.
You can also colorblock in a more subtle or cohesive affect. Picking two or three colors that are adjacent on the wheel, the analogous colors, gives you shades and tones to play with in the same general color scheme.
Go bold
As the color wheel shows, the complementary colors give you the most "pop." It's not just color — pairing black and white is a classic yet always stylish combination. For your jewelry, black and white can either stand alone or work with your clothing for a graphic statement.
If you go all black in your clothing, pops of bold jewelry in white metals give you a mod vibe — think Emma Peel in The Avengers (the original TV series or the more recent movie). A slim black top and pencil skirt creates a minimalist background for a bold silver cuff, a white gold and black-and-white diamond fashion ring or twinned necklaces of black and white pearls. A white top with black bottoms sets the stage for black pearl earrings, a black diamond pendant or silver-and-black enamel ring.
While the color wheel is a great tool, you can find amazing color combinations in color gems, color diamonds and other materials by starting with the primary colors — red, yellow and blue. Try stacking sterling silver rings with dark blue and deep red gems, diamonds or enamel.
Play with subtler tones
Now look to the analogous colors. You can group gems and color diamonds in these colors and shades to create a more harmonious but still striking effect. Look for gems that have different shades of the same color to make it easier — ruby, for example, can range from deep red to a light, pretty pink. Look for the colors you want first, and don't worry too much if the stones are different. Blue stones include sapphire, tanzanite, tourmaline and aquamarine, among many others.
The metal you choose can also give you an analogous colorblock in the same piece. The warmth of rose gold harmonizes fantastically with brown, champagne and white diamonds. It's also beautiful holding a red stone like garnet. Yellow gold set with citrine or a yellow diamond is subtly spectacular, especially if accented with white diamonds.
Mix it up
Armed with these tips, start to play. Look in your jewelry box for inspiration and direction. If there's a gem or color you especially love, look for its complement or analogous colors. Then go shopping for a couple of additions that will easily put you on the forefront of the colorblocking trend.