There are so many ways to give birthstone jewelry — and everyone loves it. Here are some unusual ways to incorporate birthstones into your gift giving.
Everyone wants to boost their gift-giving mojo. There are many choices out there for beautiful gifts to give, but don't you want to give something really unusual and unique? It's pretty much a universal fact that jewelry is a welcome gift, no matter who's getting it.
When choosing a gift, consider getting birthstone jewelry representing the recipient's birthstone. Each month on the calendar has a gemstone (or in some cases, stones) that corresponds to it, thereby automatically personalizing the piece to the wearer. Birthstone jewelry is a great way to give a quality gift that's beautiful, unique and something that will be well loved for decades. Below, you'll find lots of ideas for gifting birthstones in unexpected ways. You really can't go wrong when giving birthstone jewelry to men, women or children.
Birthstone jewelry is a great way to give a quality gift that's beautiful, unique and something that will be well loved for decades.
Your husband or wife
Shopping for a husband or wife can be a pressure-filled experience. Perhaps you have been together for so long you feel you may have run out of really good ideas, or maybe your spouse has been a bit disappointed in some of your gifts in the past. But never fear, because giving your husband or wife a gift of birthstone jewelry is practically a guarantee that they will be thrilled. Few other gifts are so personal or so treasured.
Giving jewelry to a man may seem a bit challenging, but if you know your husband's style, then choosing the right piece of birthstone jewelry for him will be easy. Is he more of a traditionalist? Then a tie bar or tie tack set with his birthstone is a gift he can wear almost every day. Are his tastes a bit more daring? Then consider a pair of cuff links, one set with his birthstone, and one with yours — he'll wear your commitment together on his sleeve. For the much more modern man, a single stud earring, set with his birthstone (or to be really romantic, yours) is a great piece of bling that will really set him apart.
If you're shopping for your wife, you already know she'll absolutely love a gift of jewelry. Consider purchasing a right-hand ring set with your birthstone and hers — together forever. If she prefers a more monochromatic look, choose a ring with just her birthstone. A sleek bangle set with her birthstone is a look that is at once classic and stylish. Consider stud earrings set with her birthstone or a necklace featuring her birthstone and yours.
Your mom or the mother of your children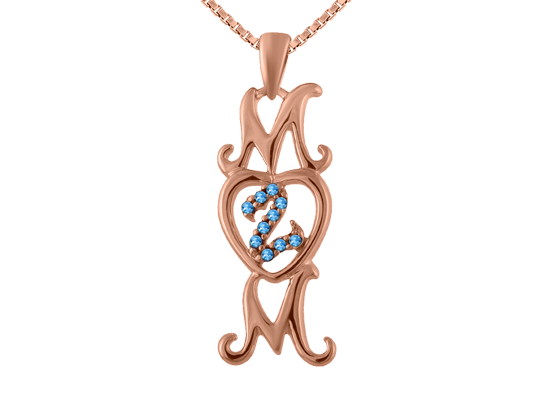 Nothing is more important to a mother than her children — which is why, when considering birthstone jewelry for any mom in your life, you may want to select a piece that will feature the birthstones of all of her kids. Popular choices for mother's jewelry are rings, charm bracelets and necklaces.
A family or mother's ring may feature a row of all the children's birthstones in all their glory — something colorful and bright for her to wear every day. Consider a Personalized Open Hearts by Jane Seymour® pendant set with all the kids' birthstones — something stylish for her to show off her entire family — perhaps even grandchildren too. A contemporary-looking necklace may feature just a simple row of the birthstones hanging from a delicate chain — just right for a modern mom. Remember to include her children in any birthstone jewelry you get for a mother and she'll definitely want to wear it every day.
Children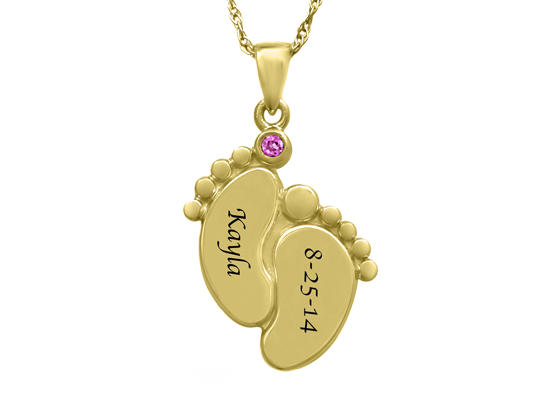 In many cultures it is traditional to adorn babies and children with delicate, simple jewelry. Both boy and girl infants receive simple baby bracelets, and of course little girls love pretty charm bracelets and necklaces. Birthstone jewelry is a wonderful way to add another layer of meaning to children's gifts. Choose a baby bracelet set with his or her birthstone, or perhaps the child and mother's birthstones set together. For girls who are toddler age and older, start a charm bracelet for her with the birthstones of all of her family members, and she can add to it with other charms throughout her life — effectively creating a family heirloom to be handed down for generations.
Friends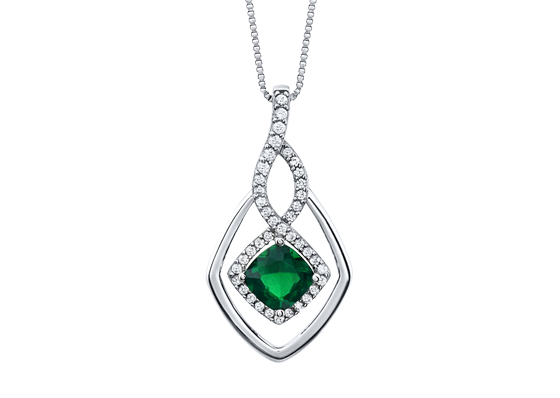 When gift giving from girlfriend to girlfriend, birthstone jewelry is always thoughtful. Whether you're celebrating your bestie's birthday, her work promotion or simply saying "there's nothing like a true friend," choosing a piece of jewelry with her birthstone is showing you know her better than anyone else. Is her taste simple, chic and modern? Consider a minimal pair of stud earrings in her birthstone — it will add a pop of color to everything she wears. If her tastes tend to be a bit more ornate, she will love a pendant necklace in a filigree setting adorned with the stone corresponding to her birth month. No matter what type of birthstone jewelry you choose for your friend, she will know you are celebrating the real her.
Birthstone jewelry gifts can go well beyond ordinary birthday presents and create lasting memories for your loved ones.
Check out great birthstone jewelry at Kay Jewelers or Jared The Galleria Of Jewelry.