All Jewelry Wise content is sponsored by Signet Jewelers
About Signet
Signet Jewelers Limited is the largest specialty jewelry retailer in the US, UK and Canada. Signet operates approximately 3,600 stores primarily under the name brands of Kay Jewelers, Zales, Jared The Galleria Of Jewelry, H.Samuel, Ernest Jones, Peoples and Piercing Pagoda. The company's annual sales of approximately $6 billion derive from the retailing of jewelry, watches and associated services.
Expressing romance and appreciation through bridal jewelry and gift giving is very important to our customers, as is self-reward. Signet believes customers associate our brands with high quality jewelry and an outstanding customer experience. Signet increases the attraction of Signet's store brands to customers through the use of branded differentiated and exclusive merchandise, while offering a compelling value proposition in more basic ranges. In all aspects of our business, Signet follows the operating principles of excellence in execution, testing before investing, continuous improvement, and disciplined investment.
Signet is committed to delivering increasing value to our stakeholders while seeking to uphold our social, ethical and environmental principles, defined by the brand attributes of global leadership, innovation and sustainability.
About Our Stores (When you're ready to shop)
Kay Jewelers
Since 1916, Kay Jewelers has grown from one store to more than 1,000 from coast to coast. With a highly trained sales team, excellent merchandising assortment and over 90 years of experience, Kay Jewelers has become the number one specialty jewelry retail brand in the United States.
We know that offering fine jewelry at a great price is only part of our story. Kay Jewelers is fully committed to providing a superior shopping experience — both in our stores and online. Our sales staff is empowered with the knowledge to assist each customer and our website provides in-depth information about our stores and the products we sell.
Branded Collections and Exclusive Merchandise:
Open Hearts by Jane Seymour®, The Leo Diamond Artisan™, Tolkowsky®, Neil Lane Bridal®, Neil Lane Designs™, Le Vian®, Charmed Memories®, Artistry Diamonds™; and watch brands like Movado, Citizen® and Bulova, to name a few.
Jared, The Galleria of Jewelry
Opening in 1993, Jared revolutionized the whole idea of how a jewelry store should operate. Jared is located outside of the mall environment. Our guests come just to see us. And we do everything we can to make their visit enjoyable as well as successful.
We offer five times the selection of ordinary jewelry stores, price it well, and present it with the help of a team of experts — and a fully operational ecommerce website — thereby creating the ultimate jewelry shopping experience.
Branded Collections and Exclusive Merchandise:
The Leo Diamond Artisan™, Tolkowsky®, Neil Lane Bridal®, Neil Lane Designs™, Le Vian®, PANDORA®, Jared Vivid Diamonds™, Scott Kay, Lois Hill; and watch brands such as TAG Heuer, Burberry and MICHELE Watches.
Zales Jewelers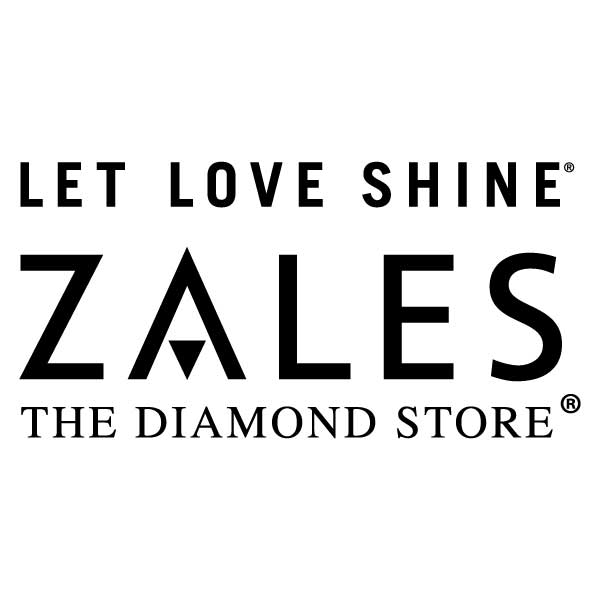 Since it's birth in 1924, Zales® has grown from a single store selling jewelry alongside appliances and cameras to a major international jewelry corporation. Having surpassed 750 stores in the United States and Puerto Rico, Zales Jewelers has grown upon the strength of its traditions and its commitment to excellence.
Zales Jewelers' focus has always been on providing a wide range of choices for mainstream jewelry customers who seek excellent value in fine jewelry. For this reason, Zales designs and provides much of its jewelry to meet its customers' tastes and expectations for quality and style. Zales Jewelers also carries brand-name jewelry, including watches, allowing the jeweler to offer its customers a wide variety of merchandise at a range of price points.
Branded Collections and Exclusive Merchandise:
Vera Wang LOVE, The Celebration Diamond Collection™, Persona® Beads, The Sirena™ Collection, The Effy Collection, AVA Nadri, The Heart Within®, Candy Colored Diamonds and Gemstones®;and watch brands including Bulova, Citizen®, Tissot and Invicta.
People's Jewellers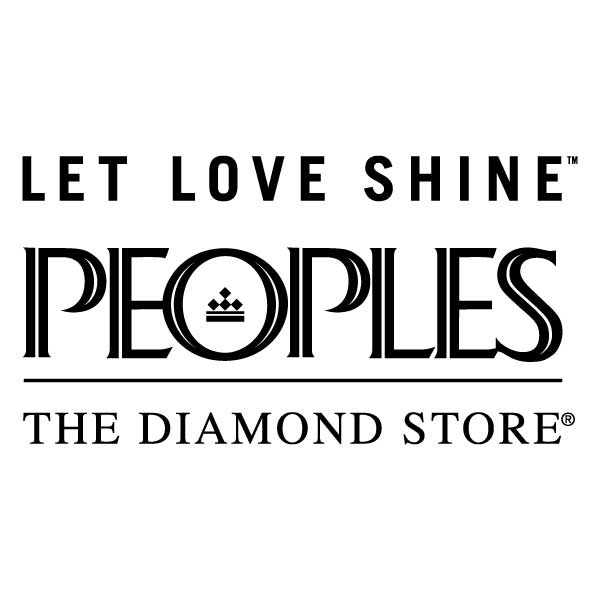 Founded in 1919 as a family business, Peoples Jewellers is the largest retailer of fine jewellery in Canada, with nearly 150 locations from the Maritimes to British Columbia. With its strong assortment of affordable fine jewellery and brand-name watches, Peoples Jewellers provides selections for every occasion and every customer.
Peoples Jewellers has also become known as "the diamond store" for Canadian consumers. Focused on providing choices to customers who seek excellent value in fine jewellery, Peoples designs much of its jewellery. For example, Peoples developed the exclusive 100-facet Celebration Canadian Diamond™ - mined, cut and polished in Canada.
BRANDED COLLECTIONS AND EXCLUSIVE MERCHANDISE:
Today, Peoples offers new designer merchandise, styles in titanium and stainless steel Honora® and Mikimoto® pearls enhance our classic and timeless collections. Everyday offerings of the newest styles and trends in watches add to gift collections for both men and women. Other brands and collections include Vera Wang LOVE, The Celebration Canadian Diamond™ Collection, Persona® Beads, The Sirena™ Collection, AVA Nadri, The Heart Within®, Candy Colored Diamonds and Gemstones®, Arctic Brilliance Canadian Diamonds, Unstoppable Love™;and watch brands including Bulova and Citizen®.
Piercing Pagoda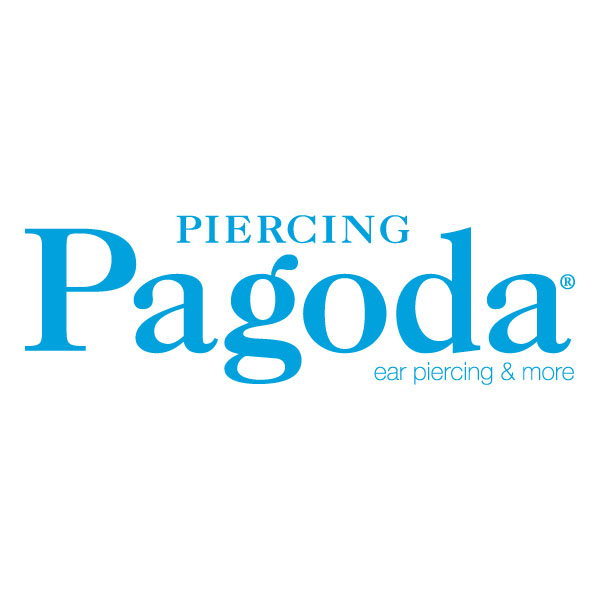 With a vacant kiosk and a rising trend in ear-piercing, jewelry store owners Bernard and Bertha Cohen used the opportunity to open the very first Piercing Pagoda® in the Whitehall mall in Whitehall, Pennsylvania in 1969. Since then, Piercing Pagoda has grown from a single retail location in Whitehall, Pennsylvania, to the roughly 780 kiosks it is today. As the nation's largest specialty kiosk retailer of gold jewelry, Piercing Pagoda has a history of serving and satisfying jewelry customers through the United States and Puerto Rico.
Piercing Pagoda offers customers an extensive selection of popularly priced 10K and 14K gold chains, charms, bracelets, rings and earrings, as well as a variety of silver and diamond jewelry all the while remaining the leader in ear piercing.